Anti Money Laundering
Recently, a small IFA firm was fined quite heavily for money laundering failings. The failings identified were very specifically for not being able to show that effective anti-money laundering training had taken place, rather than for the actual incident which had attracted the FCA's attention. FCA Compliance Consultants could have prevented this.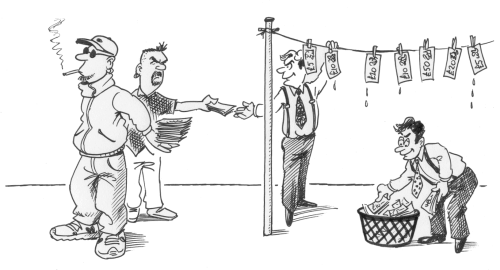 It is every firm's responsibility to ensure that it has effective anti-money laundering procedures in place and, moreover, that all of its staff are aware of these procedures. It is obligatory that anti-money laundering training should take place. As regulatory compliance consultants, we can organise this. It is also the firm's responsibility to risk rate every client from a Money Laundering viewpoint and to decide what level of AML should be applied. Haven's financial consultants developed a process which makes assessing the Money Laundering risk of each client a quick and efficient exercise.
Few firms which take the issue seriously undertake money laundering training less frequently than once every twelve months. Certainly Haven Risk Management would not recommend any lesser frequency. Our anti-money laundering training is precise, interesting and to the point, and always accompanied by a test.
We provide a full FCA Compliance Service in relation to anti money laundering.
Please contact us for further information.