This is the term used to describe any smaller bank which 'challenges' the big 6 (Barclays, HSBC, RBS, Lloyds, Nationwide and Santander) for business. Increasingly borrowers are turning to challenger banks to increase their chance of getting a mortgage as the big high street names take a more and more draconian approach to lending.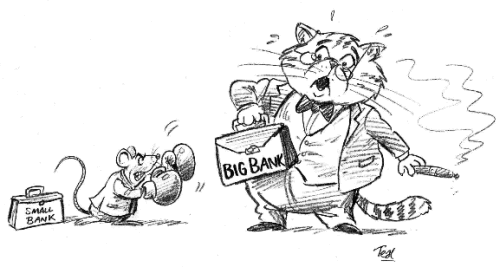 The Bank of England is now considering new rules which should work in favour of challenger banks. The Fiscal Policy Committee (FPC) of the BoE has revealed plans to restrict mortgage lending for banks that lend more than £100 million a year. That means that the overflow may be picked up by any of the 120 or so firms who lend nowhere near that amount. In 2011, challenger banks accounted for around 18% of lending. In 2013 this was up to 29% and some predictions are saying that it could be up to 58% by 2018.
The above is the lead article in our monthly News Notes. Please click here for information regarding these notes.