Remember when 'Robo-Advice' was the future and was going to take over the bulk of the Financial Advice sector? So convinced of this were Investec, among a host of others, that they invested more than £32 million in a Robo-Adviser investment service. The bank have now closed down its 'Click and Invest' service to new customers, putting more than 50 jobs at risk. Existing customers have been told to sell or transfer their holdings within the next 90 days. The CEO of Investec grumbled "The entire fintech sector has been hyped … to think you can create a parallel financial sector to the existing one is a fallacy."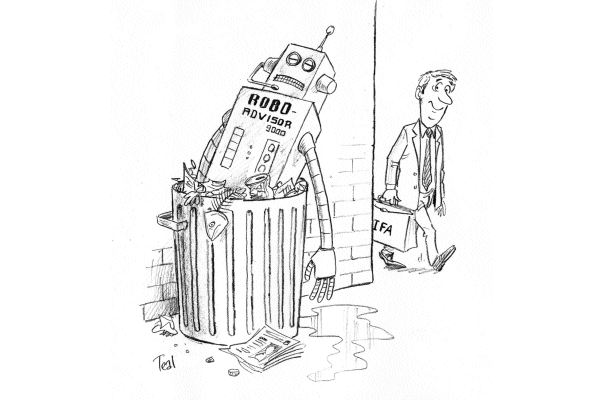 'Fintech' is the umbrella term for the activity of harnessing digital technology such as mobile phone apps to disrupt traditional ways of providing financial services. It employs 76,000 people in the UK, many of whom may now be worrying about their jobs. Shame. There are certainly parallels with the dot-com bubble which occurred roughly between 1994 and 2000 when virtually any 'dot-com' company was considered a road to riches. Many of those companies are now sad memories while main stream companies who carried on doing what they did best had a far better survival and prospering rate. Stand to the IFA sector!
---
The above is the lead article in our latest monthly News Notes – May 2019. Other topics in this edition include:
Stop Press
In Praise of Friendly Society Policies
PII Cover
Complaints
Senior Managers Regime – Identifying Senior Manager Roles
Senior Managers Regime – Allocating Prescribed Responsibilities
If you would like to subscribe to our News Notes, they are available for £24 per month. Please contact us to be included in our distribution list.  
Haven Risk Management : FCA Compliance Consultants