The National Crime Agency has warned private schools that they should show more of an interest in where the money used to fund their foreign students originates. They are pointing out that anyone in the regulated sector, which schools are, taking money from anywhere, has a responsibility to carry out effective customer due diligence. School and University fees have for a long time been a loophole in the UKs anti money laundering system. Average fees are over £17,000 pa with top schools charging up to £40,000, so there is a lot of money involved.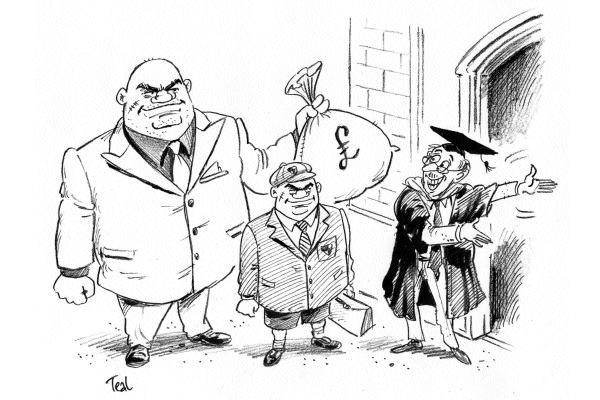 Around a third of pupils in UK private schools are now from overseas and an increasing number come from high-risk countries. The NCA is threating to deploy 'Unexplained Wealth Orders' against parents of pupils who cannot demonstrate legitimate sources for their wealth. These orders allow investigators to seize property unless subjects can explain how they acquired it. School bursas must be spitting feathers!
---
The above is the lead article in our latest monthly News Notes – November 2018. Other topics in this edition include:
TPR Bares Its Teeth
Collective Defined Contribution Schemes
When COBS Should Be Ignored
Peer to Peer
Senior Managers and Certification Regime (SMCR) – Statements of Responsibilities (SoR)
Insurance Distribution Directive – disclosures and amendments to Haven RM documents
If you would like to subscribe to our News Notes, they are available for £24 per month. Please contact us to be included in our distribution list.  
Haven Risk Management : FCA Compliance Consultants