Further issues have surfaced with the General Data Protection Regulations due to come into force next May (see last month's leading article). Again it is around the intention that all data subjects should have the right to demand erasure of records held about them by a company.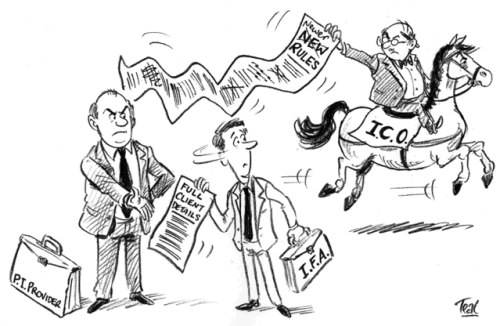 This time concerns are about advisory firms securing professional indemnity insurance (PI). Maintaining good records is a key component of securing good terms for PI. What would the situation be if a firm has to declare that it had to erase a number of client records and cannot reveal whether any of these involved complaints? PI providers are bound to ask, and who can blame them. Theoretically this could make firms uninsurable at worst or push the cost of PI up at best. PI providers are so far remaining tight lipped.
[hr]
The above is the lead article in our latest monthly News Notes – October 2017. Other topics in this edition include:
Serious Concerns of the FCA
Bitcoin Ban
Peer to Peer
MiFID II Implementation
If you would like to subscribe to our News Notes, they are available for £24 per month. Please contact us to be included in our distribution list.
Haven Risk Management : FCA Compliance Consultants