There was a time when, if a client was determined to follow a course of action with which his adviser disapproved, the client would simply be asked to sign an indemnity letter confirming that he was acting against his adviser's advice and understood the implications. That was what was called 'freedom of choice'.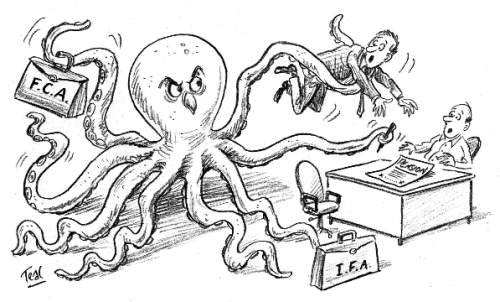 Now however, it would seem that in relation to pension funds at least, an indemnity letter is not good enough, indeed that nothing is good enough. The CEO of the Personal Finance Society, Keith Richards, has said that in his view advisers should not process a transfer request from a defined benefit to a defined contribution scheme if a client wishes to ignore advice not to move their savings pot in order to take advantage of the new pension freedoms. He said "One thing advisers should be very aware of is that neither the FOS nor the FCA recognise 'insistent clients' when you are taking paid for professional advice. Anyone that thinks they want to rely on an 'insistent client' declaration, I would strongly advise not to." So in other words, a declaration from a client would be no defence against a complaint in the future and advisers should simply walk away. It is interesting that the regulator and FOS now consider that it is within their remit to effectively dictate to a member of the public what they should or should not do with their pension savings. Does it not rather cut across 'pension freedoms'? Be that as it may, in the interests of self-preservation, it would be a bold IFA who processed a DB to DC pension fund transfer at the insistence of the client.
The above is the lead article in our monthly News Notes. Please click here for information regarding these notes.