A life settlement or 'traded life policy investment' (TLPI) is the sale of an existing life insurance policy to a third party for more than its cash surrender value but less than its net death benefit. Viatical settlements are similar but the person selling the policy must be terminally or chronically ill. In November 2011, the FSA announced that it considered life settlement funds to be 'high risk and toxic'. Some of them were, but many were not and the regulators due diligence before making such an all- encompassing statement left something to be desired. As a result of the statement there was a run on the asset class leading several funds to suspend their redemptions.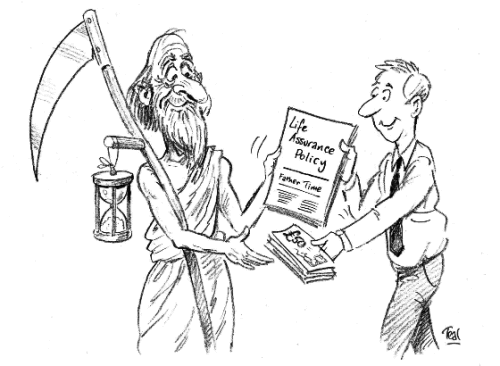 Now, investors who lost out as a result, have formed the Life Settlements Action Group which is preparing to launch a class action against the regulator arguing that its 'irresponsible statement' led to them losing money. This could be very interesting. It is the first time that a class action has been launched against the financial regulator and the group must have strong legal advice in their favour to be going ahead. Sad thing is of course, that should the class action succeed and the regulator be penalised, who would ultimately pay any fine? Those it regulates of course – never the regulator.
The above is the lead article in our monthly News Notes. Please click here for information regarding these notes.