The term 'Malware' is short for 'malicious software' and is any software used to disrupt computers operations, gather sensitive information, gain access to private computer systems or display unwanted advertising. Previously such activities were referred to as 'computer viruses'. Malware may be stealthy, intended to steal information, or spy on computer users over a period of time. A more general term 'cybercrime' can also include 'Malware'. Whatever the terminology, criminal activity involving IT is massively on the increase and could touch any one of us.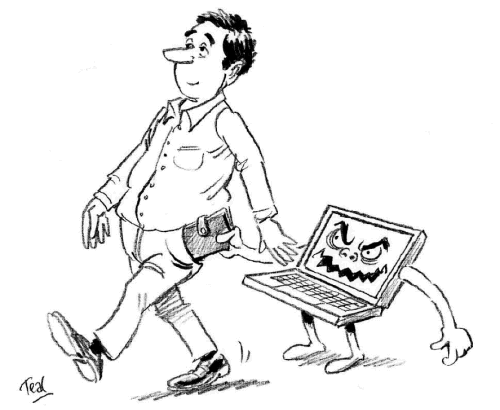 Recently, a client IFA of Haven's suffered an attack. An experienced adviser received an email from a long term client asking him to transfer some investment money to a bank account. This was not the first time he had received such a request from this client and so he complied, as he did when a second, similar request came in. It was only on a third request that he smelled a rat and phoned his client who had of course made no requests for transfers and was very keen that his £80,000 should be returned. The most disturbing thing about this was the length of time that the criminal must have been watching email exchanges between the adviser and his client in order to gather the personal details which made his fraud credible. We should all be very much on our guard at all times.
The above is the lead article in our monthly News Notes. Please click here for information regarding these notes.