The FCA and before them the FSA, set great store by 'whistle blowing' whereby employees or anyone else 'in the know' could report skulduggery in their firms which might not otherwise go undiscovered. They were to be secure in the knowledge that their tipoff would be investigated and that they would be protected from any comeback. The system is failing and it is entirely the fault of the regulator.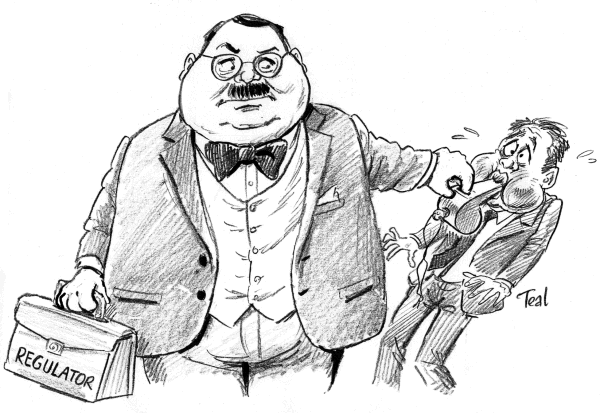 There was recently a whistle blower in Barclays bank. Against all the rules, the CEO tried vigorously to find out who it was. Whistle blowing lawyers (a new breed apparently) were 'left dismayed' after the CEO was merely fined, rather than being barred from ever running a bank again. We have knowledge of several cases where whistle blowers contacted the regulator and, although identifying themselves, received no acknowledgement and as far as they were aware, nothing was ever done. This is a distance from the FCA's assertion that whistle blowers will enable it to 'identify problems rapidly and where necessary intervene swiftly to address harm to consumers or markets'. More spectacularly, in 2011, the CEO of a bridging loan firm, which was accepting investments from the 'Connaught fund', informed the regulator that he had found fictitious secured loans in the fund and that it had a multi-million pound deficit which was being hidden in the books. The FSA took no action and the firm went into liquidation the next year. To compound matters, the FCA now stands accused of trying to pass the blame on to advisers who had recommended the fund. They deny this, but we can state unequivocally that the accusation is true. The whistle blowing principle should have been a force for good. But the regulator has rubbished it.
---
The above is the lead article in our latest monthly News Notes – May 2018. Other topics in this edition include:
School Fees
Windrush and GDPR
Care Cap
Accelerated Payment Notices
Record Keeping – FCA, GDPR & Money Laundering Regulations
If you would like to subscribe to our News Notes, they are available for £24 per month. Please contact us to be included in our distribution list.
Haven Risk Management : FCA Compliance Consultants